To make it easier for all participants to get to Toruń, and to make their stay in the city as easy as possible, we have prepared a special guide. The information contained in it concerns both how to get to Toruń itself, and also how to get around the city.

Travel to Toruń

How to get to Toruń by plane?
The easiest way to travel to Toruń is to fly to one of the airports in major Polish cities. Due to the distance between the cities, consider choosing Poznań (POZ), Gdańsk (GDN), or Warsaw where we can choose between two airports - Warsaw Chopin Airport (WAW) and Warsaw Modlin International (WMI).

The distances to the venue are: from Poznań 170 km, from Gdańsk 170 km, and from Warsaw 210 km.

It is also possible to travel by plane to Bydgoszcz, which is a shorter distance from Toruń (40 km), but it offers far fewer air connections due to the size of the airport.
How to get to Toruń by train?
Toruń provides a variety of train connections to major Polish cities to choose from. In order to find your connection, please visit the webpage of the
Polish Railway Company (PKP)
, which is available in English and German. The main railroad station in Toruń is the "Toruń Główny".
How to get to Toruń by bus?
The
Bus Station
is located close to the center of Toruń. Travel by bus is also possible from most major Polish cities, but also from major European cities (e.g., Berlin, Vienna, or Budapest). The most common bus operator, with a very diverse offer, is
Flixbus
Their website is available in many languages.
You can use the
e-podróżnik.pl
website for planning your trip within Poland. It allows you to plan travel between selected cities on a specific date and purchase tickets. The site is available in multiple languages, including English and German.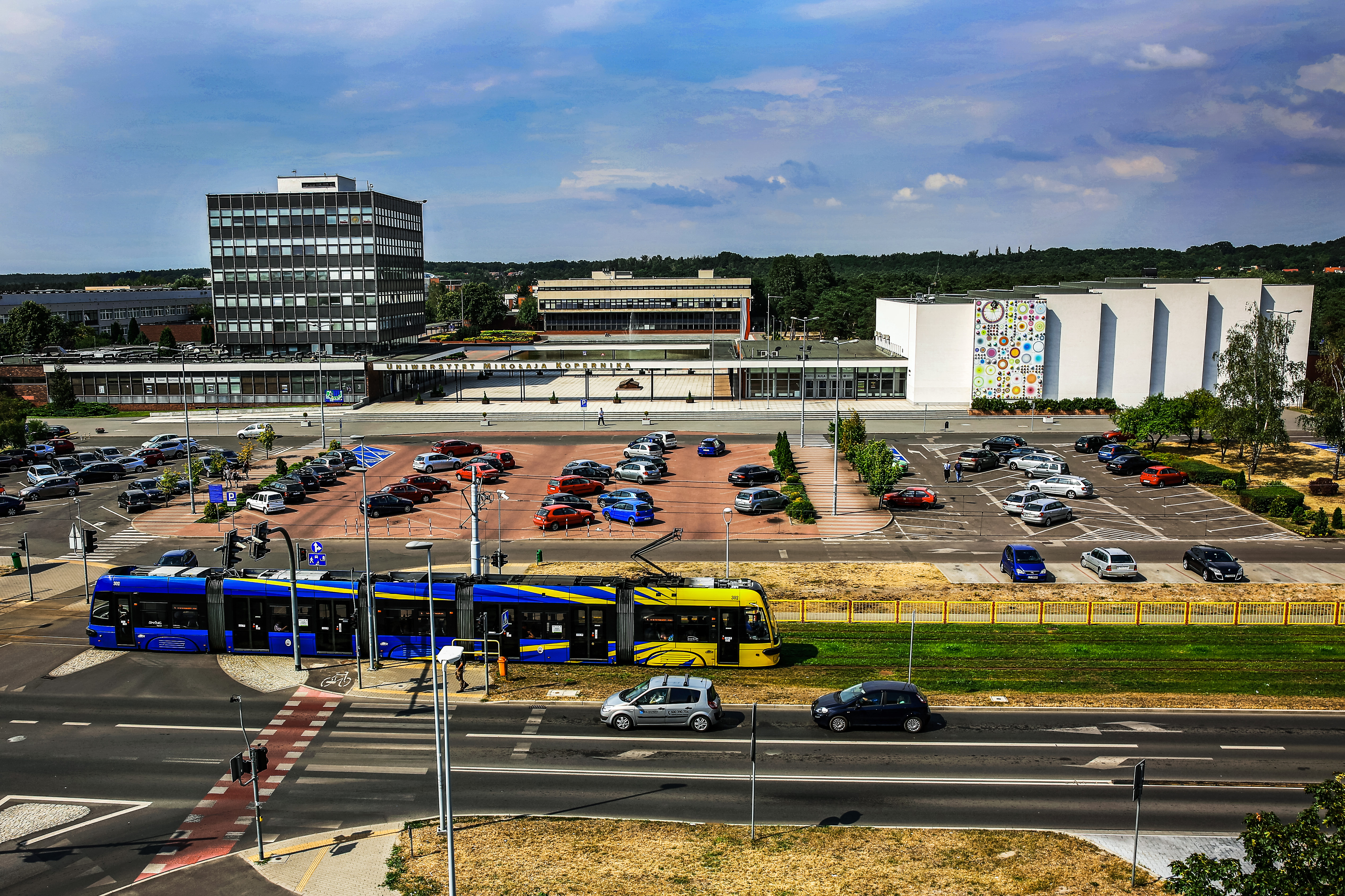 Public and Private Transport in Toruń
Private Transportation (via taxi)
The fastest way to get from the stations (train or bus) to the conference venue is transport by taxi. Highly visible cab stand points are located near both of these locations. We recommend choosing vehicles belonging to the largest municipal corporations, which provide safe passage and the possibility of payment by card.
Hallo Taxi (Telephone number: +48 56 33 33 333)
Copernicus Halo Taxi Toruń (Telephone number: + 48 1 9191 or +48 1 9192)
Eko-Taxi (Telephone number: +48 692 270 782).

We also warn against choosing vehicles with names that are similar to those listed above. You then run the risk of choosing scammers impersonating the recommended companies.

Another popular and available corporations, which may be recommended are: Taxi 4 Toruń (Telephone number: + 48 1 9194) and Puls Taxi 5 Toruń (Telephone number: + 48 1 9195).

Bolt and Uber applications are also available.

Public Transport
You can also use city transport to get to the conference venue. The nearest bus stop from the main railroad station in Toruń is "Dworzec Główny". lines 11, 131 can take you directly to the conference venue. In turn, the bus lines
11, 14, 27 and 131 can take you to the public transport interchange called "Plac Rapackiego'' where you can transfer to other buses or trams through which it is possible to travel in many other directions in Toruń.
In turn, the easiest way to get from the bus station to the conference venue is going by tram. You should go to the nearest tram stop named "Uniwersytecka" and choose tram number 4.
The most convenient way to check directions to selected locations is by using
Jak Dojade
website or app which is available in English. Unfortunately, the purchase of public transportation tickets using this application is not possible.
To buy a ticket you need to use the machines at the stops or ones located inside the bus or tram. You should be aware that it is not always possible to pay by card. Purchase of tickets is additionally possible via mobile applications named "moBILET" and "SkyCash". Both of them are available in English.
We also encourage you to visit the
website of the city's public transportation company
which is partly available in English.